Skin Therapy, Make Up and Waxing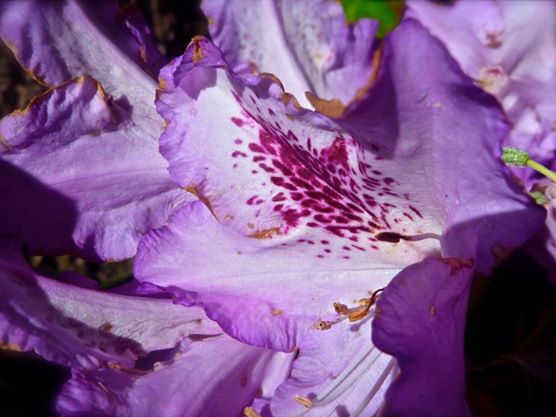 Kelli's services are customized to each clients personal needs and goals and with every session she offers warmth and professionalism. Kelli loves learning about her clients and strives to make her appointments the best they can be.
Skin Therapy
As a Skin Care Therapist, Kelli cares about your skin. That is why she uses a professional grade skin care line called Skin Fitness Therapy. Skin Fitness Therapy products are infused with natural organic ingredients that help nurture and correct the skin. They are free of harsh chemicals such a, sodium lauryl sulfate, propylene glycol, parabens and fillers. The advance selection of vitamins, fruit pulps, enzymes and acids help to correct the skin and effectively stimulate and redefine the skin to a healthier, more youthful appearance.
With this huge product line addressing multiple conditions of the skin, such as acne , fine lines, pigmentation, pre-mature aging and dehydration to name a few, Kelli will be able to customize your treatment to ensure you get the most beneficial treatment for your skin. To read more about Skin Fitness Therapy, check out www.skinfitnesstherapy.com
Make Up
Make-up is one of Kelli's talents and one she loves to do for her clients. Her approach to make up is to understand what feels comfortable to the client and to know what their goals are in achieving a certain look. Kelli can help emphasize a persons features while adding subtle changes, or go for a more dramatic look while adding contouring and false lashes if desired. The skies the limit! That is why makeup can be so fun!
Depending on what you are going for, Kelli uses a variety of makeup from minerals, to MAC . If getting your makeup done by Kelli is something you want to try, feel free to also bring any and all kinds of makeup to use for your own personal comfort. Let her help guide you in the direction of the make up or appearance you are looking for.
Have a special event or wedding you need make up for? Treat yourself to being pampered and feeling your best by having Kelli do your makeup for you. She has over 15 years of experience doing makeup for theater, weddings, proms and more!
Waxing
This treatment is by far one of the most popular services Kelli offers. From head to toe and front to back, most areas on a person's body can be waxed to remove unwanted hair. Waxing not only reduces the time and effort it takes grooming yourself in the shower, it is also a form of exfoliation. Not only does waxing remove hair, it sloughs off the dead layer of skin cells on your body, leaving your skin feeling silky, smooth and soft! This can also keep you hair free for sometimes over a week! When the hair grows back, it will grow back soft; not coarse like shaving. Waxing can also be more gentle on the skin for some people. Yes , waxing unwanted hair can cause a little sting when being pulled by the root. But it is worth the results you get after it its done. Waxing is the perfect thing to do if going on a trip and you don't want to deal with body hair. Here are a few tips for waxing:
Pre-Waxing Preparation:
* You want your hair to be at least 1/4 of an inch or longer before getting waxed. This is so your hair is long enough and you get the most efficient wax possible.
* Do not wax if you use any aggressive exfoliating products or just had a peel in the last two weeks, such as Retinal, Retin-A creams, glycolic acid peel, mircodermabrasion, or any other intense facial treatments. Waxing when useing these products can cause the skin to peel and scab.
* Avoid alcohol, caffeine, tanning bed before getting waxed if possible. This can cause sensitivity.
* Premenstrual and menstruating women may be waxes, but might experience more sensitivity during that time.
Post Waxing Advice:
* Do not go into a Hot Tub, Tanning Bed, Hot springs or submerge any area that has been waxed in such things for at least 24-48 hours. After being waxed your pores are open and more susceptible to bacterial infections if exposed.
* Wear sunscreen on waxed areas if going in the sun for the next 24-48 hours. Skin is sensitive and fresh, making it more susceptible to sunburns.
* Exfoliate with a body scrub, body gloves or loofah to help minimize the chances of ingrown hairs. Do this 2-4 times a week.
* It is recommended to get waxed every 3-6 weeks,( depending on how fast your hair grows) , and to avoid shaving or tweezing in between waxing appearance. By doing this, you will then start to experience the best waxing results of , slowing the hair growth down, thinning the hair in the folic and overall achieve less hair in the desired waxed area over all.
More About Kelli
Kelli grew up in Sebastopol and has worked in beautiful Sonoma County most of her life. She is thrilled to be working at the Sebastopol Wellness Center with the other practitioners here.
With  over 12 years of experience as an Esthetician (skin care therapist) and as a Makeup Artist, Kelli specializes in:
Waxing
Facials
Makeup for weddings and special events
Experience and Certificates:
Santa Rosa Junior College AA Degree in Theater Arts
Certificate in Theatrical Make-Up.
Certificate from Lytle's Redwood Empire Beauty College waxing/ facials/makeup.
Owner of her makeup business Afterglow.
Appointments:
Kelli works by appointment only.
General work days are : Tuesdays – Saturdays . Other days may be available by request.
For an appointment or to discuss your skin care or make up needs, call or text 707-291-8655
Email: kelligrech@gmail.com